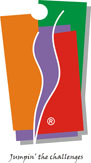 Government.
Hierarchical organization with many of sub units. Multi application in any systems is installed. Realtime transaction is not a must.

Telco Industries
Organization with 24 hours operation. It has large number of realtime transactions. Multi integrated applications.

Banking Systems
Realtime transaction is a must. System shut - down is a disaster.

Retails and Trading
Private systems. Running distributed applications on many systems.


We keep support on the discontinue & old systems more longer than others. Your systems is an investment. It have to be kept well until it returned back
Spare Parts
for your systems is available to order here. We can provide various of spare parts.
Old Systems
is always performs well when it was looked after regularly. Customer could focus on their business and no worry to use IT-asset while keep their budget lower.

This solution offers a flexible maintenance support program which complied with your business need and budget. It is designed for any aged of your Systems
Low Budget
is should be. You don't have to spend money on things which it wouldn't be needed, do you?
Flexibility
will you get when you take this features. All our maintenance program was designed for customized features.
Resident Engineers
is an option. Human Resources is our concern. We do manage with the longterm human resources plan based on field experiences.